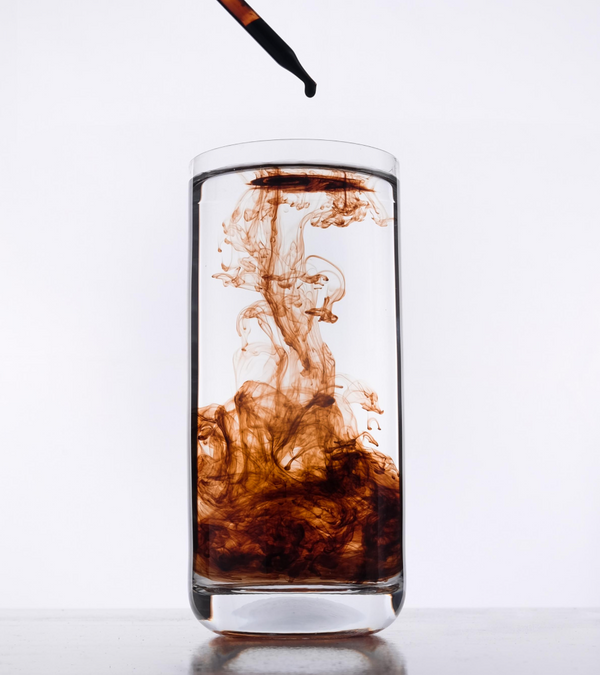 Fulvic Acid is nature's original dextoxifier.
We are exposed to thousands of toxins everyday. Toxins are the number one catalyst that trigger disease and afflictions inside our body and on our skin. BLK is the only beverage widely available that remove these toxins. This is accomplished by the naturally occurring fulvic and humic compounds, which are also what makes our water black.
Detoxifies and Destroys Free Radicals
FIGHTS INFLAMMATIOn IN THE BODY
Repairs and Protects Cells + Anti-Aging
Nourishes The Gut + Boosts Immunity
Increases Energy + Stimulates Metabolism
Enhances Nutrient Absorption
Superior Hydration TO STANDARD WATER
ELECTROLYTES • AMINO ACIDS • PEPTIDES • 77+ TRACE MINERALS • POLYPHENOLS •
Fulvic aids the body in nutrient absorption, meaning it allows your body to use the vitamins and various nutrients you put in more efficiently.  It also binds and removes harmful substances from the body such as metals like mercury and lead, and draws them into the body's own detox system, bringing you back to your ideal state.
Our body doesn't just receive oxygen from breathing, we also get it from the food we eat and the fluids we drink.  Fulvic naturally raises the overall voltage of our cells, supercharging them and allowing them to perform at a higher level so your body can truly thrive.
The liver alone has over 56,000 enzymatic functions. Fulvic enhances all the enzymatic functions in our body and organs, making it function at a more optimal level. Fulvic also supports our microbiome and the microbes that support it, setting the stage up for good bacteria to grow and tears down the stage for bad bacteria. 
Antioxidants are substances that may protect your cells against free radicals, which play a role in disease and sickness prevention.  Free radicals are molecules produced when your body breaks down food or when you're exposed to harmful toxins or pollutants.  Fulvic steals the energy from unstable molecules, and in doing this, it collapses and neutralizes the free radical molecule.
Fulvic Fusion is our patented process by which we take the Fulvic organic molecules and infuse them in water while preserving its natural molecular structure.
Backed by Science
JOURNAL OF
 DIABETES RESEARCH

Fulvic acid has been shown to influence the microbiome,nutrient absorption, and gut disorders.

JOURNAL OF 
ALZHEIMER'S RESEARCH

Only a few compounds are available to treat or preventsymptoms, a fulvic has very promising results.

JOURNAL OF 
MOLECULAR SCIENCES

Fulvic Acid Attenuates Resistin-Induced Adhesion of Colorectal Cancer Cells to Endothelial Cells.

JOURNAL OF
 ANTIMICROBIAL CHEMO

An in vitro investigation of the antimicrobial activity ofoxi-fulvic acid and the reduction of inflammation.

Coventry University 
Anti-inflammation Study

Fulvic and Humic substances have been reported to possess anti-inflammatory as well as pro-inflammatory properties.

University of Tsukuba
 Allergen Study

Fulvic acid has been shown to be useful in the treatment and prevention of allergic diseases.

Dovepress Journal of Cosmetic Dermatology

Dovepress Journal of Cosmetic Dermatology

University of Pretoria
 Anti Inflammation Study

products derived from humic substances can be a possible safe alternative for the treatment and/or prevention of diseases associated with inflammation.

Institute of Quality Science
 Mineral & Antioxidant Study

blk Fulvic and Humic acid has been shown to be a great source of antioxidant polyphonic compounds and minerals.