blk. Fulvic Essential Variety - 6 pack
blk. Essential Variety Pack 
Enjoy these exciting and refreshing functional flavors from blk. 
blk. Original - The one that started it all. This health-boosting original features over 77+ good for you trace minerals. A proper way to hydrate.
blk. Strawberry Rhubarb - So delicious you gotta have it! Packed with nutrients to help keep you sharp and focused.
blk. Watermelon - Sip Sip Hooray! It's like Summer in a bottle. A reminder to take a breath and enjoy nature, this flavor takes your taste buds on vacation.
blk. Black Cherry - This vividly wild and delicious cherry flavor is sure to make your palate quenching for more.
blk. Electric Coconut - Think of the last tropical vacation you've been on. Now imagine bottling it up and serving it over ice. Yah! This deliciously sweet delight is not only yummy but good for you too! We're told this is perfect as a nice add-in for an island-style cocktail.
blk. Cucumber Mint - This delicious taste reminds us of a perfect day at the spa. Mint and cucumber give your taste buds permission to chill! A drink this good makes you wonder why you would drink plain water. Say hello to the zero sugar, zero-calorie, zero-carb blk.
 Contains natural flavors and sweetened with Stevia.
Note: On a rare occasion, due to availability of specific flavors, we may substitute one flavor for another. Images may not reflect the actual contents of your box.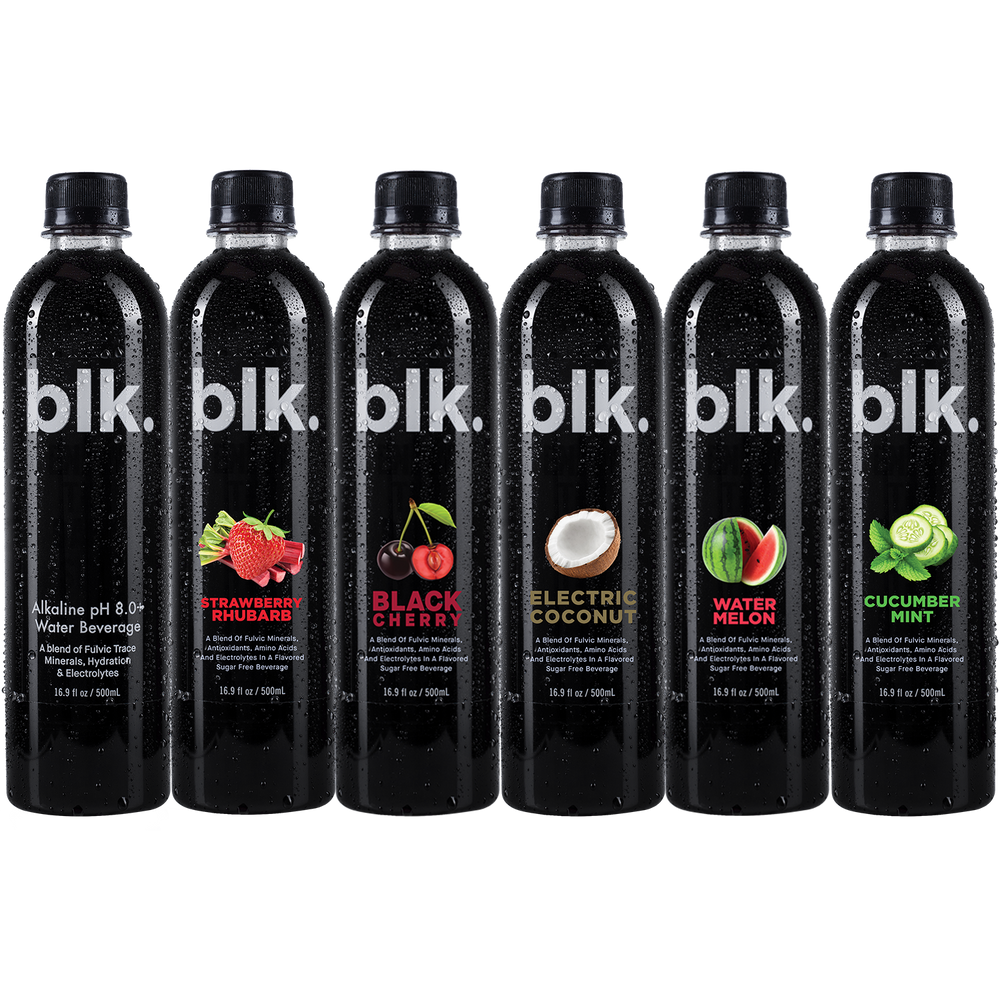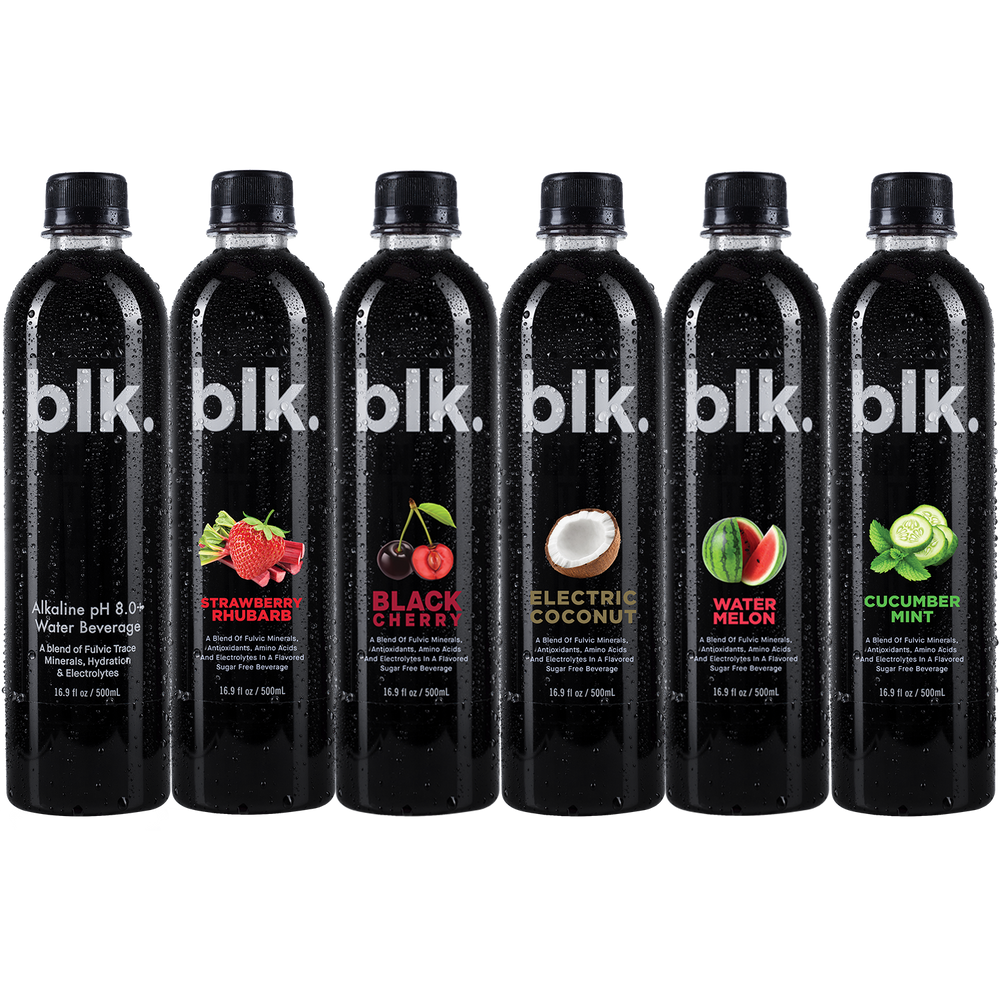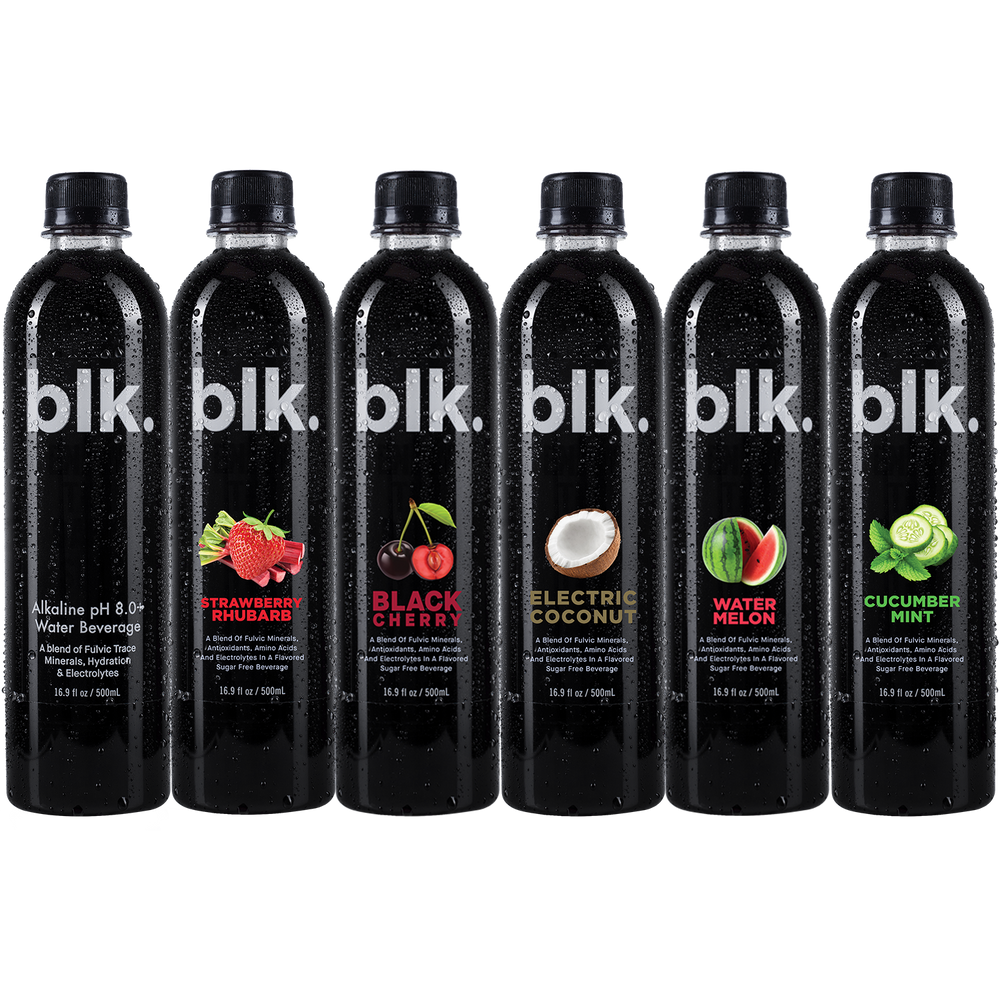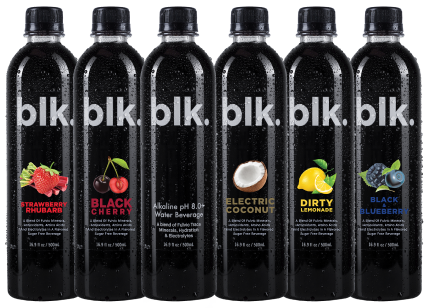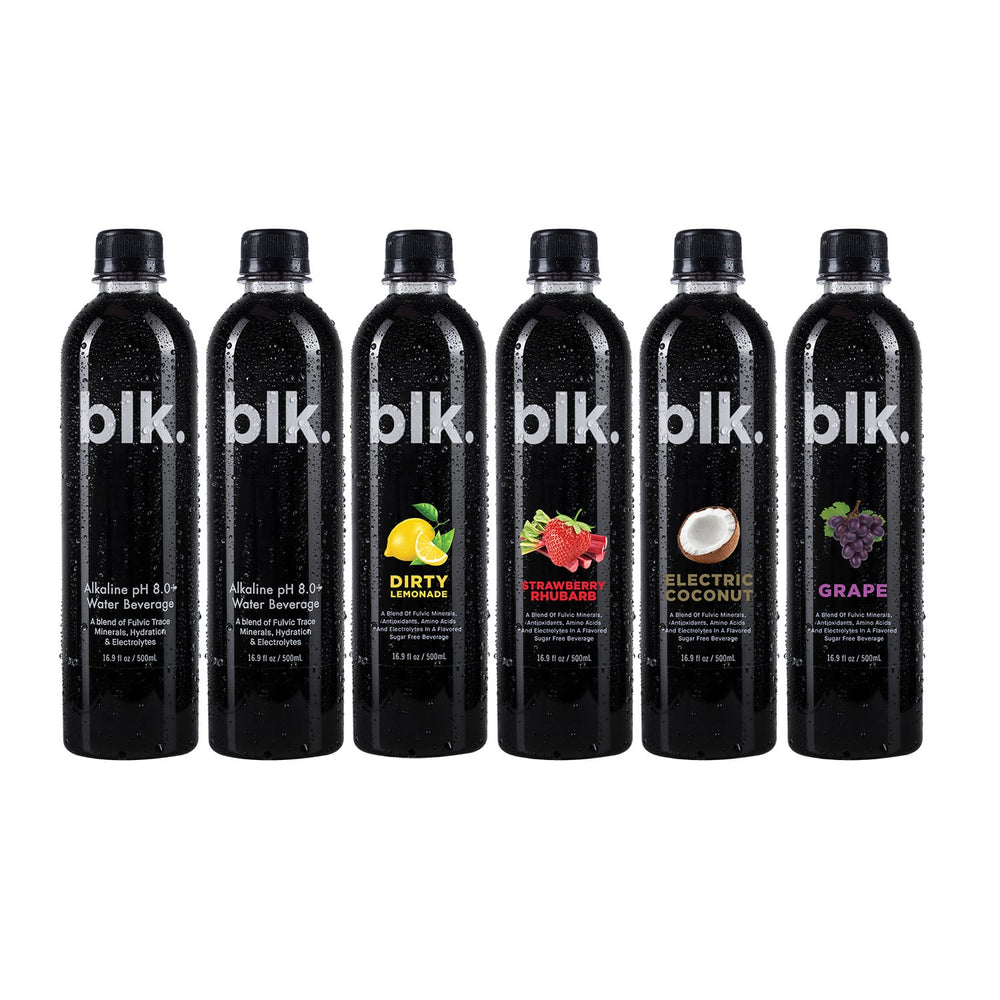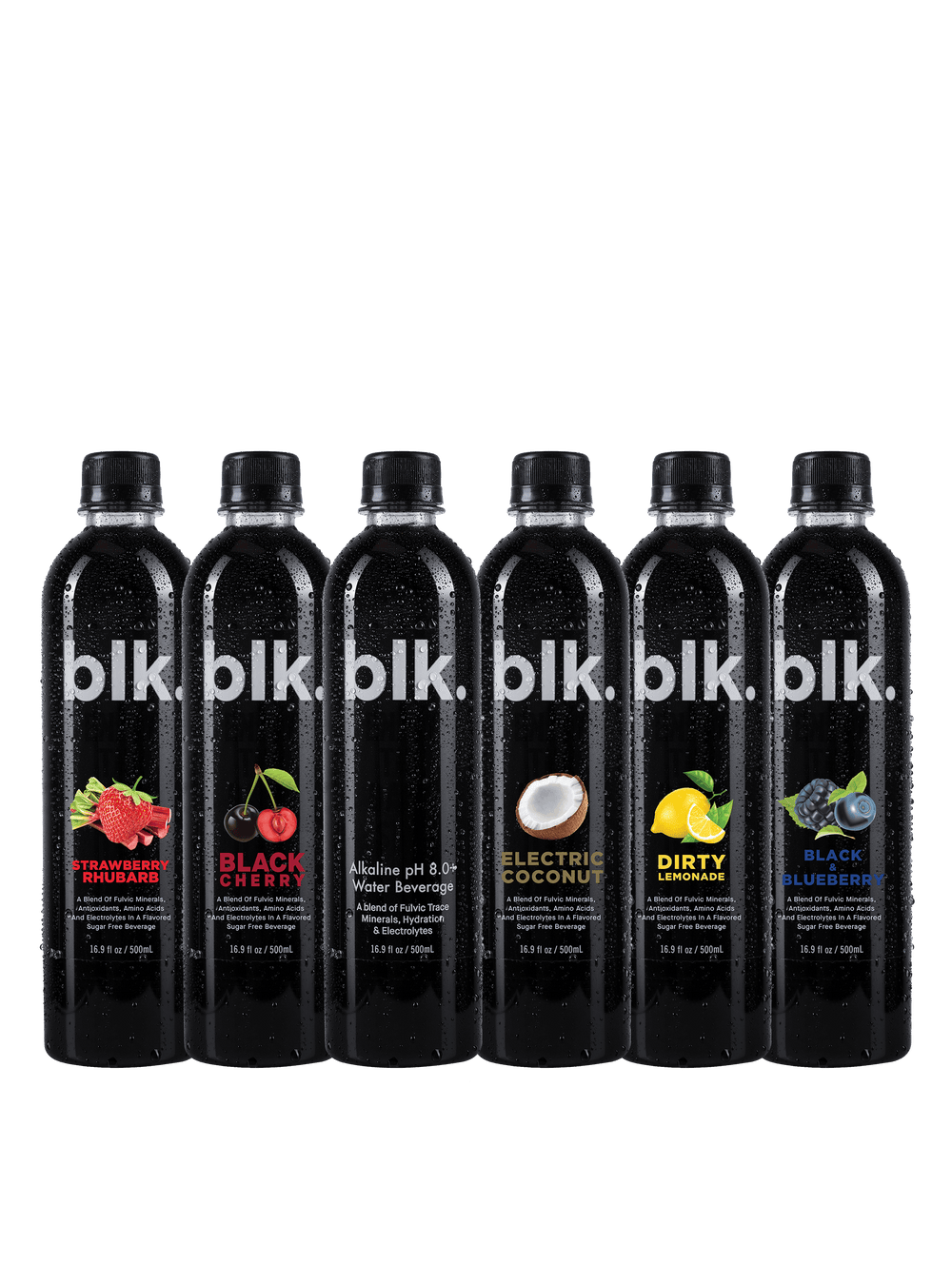 blk. is the new (black) water
blk. Original is delicious, refreshing water, mineral rich, high pH, packed with electrolytes. A smooth and refreshing blend of fulvic trace minerals and polyphenols that tastes exactly like water. Our mixture of trace minerals is what gives blk. its' distinct black color.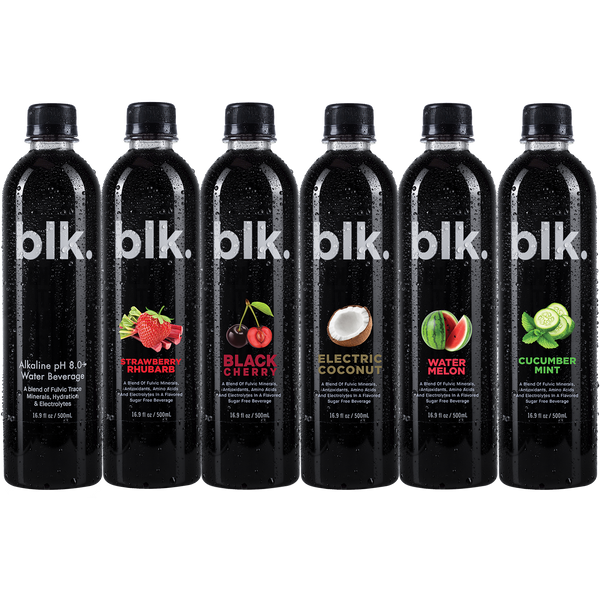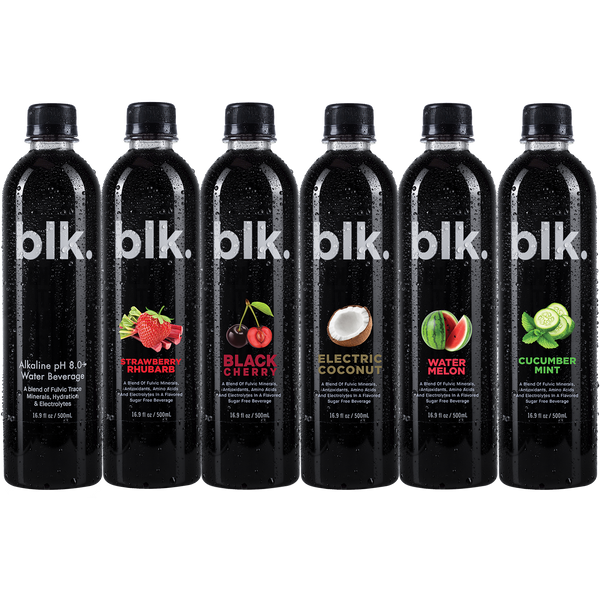 What do people say about blk.