Variety Pack + Drops
Bundle and Save! (over 25%)

You're getting a 12 pack of our delicious, fulvic-powered blk. variety pack , and 1 blk. Drops including:
- blk. Original x 3
- blk. Strawberry Rhubarb x 1
- blk. Dirty Lemonade x 3 
- blk. Electric Coconut x 2
- blk. Grape x 2 
- blk. Watermelon x 1 
- blk. Drops. x 1
This powerhouse is loaded with benefits including:
- nutrient absorption
- gut health
- antioxidants
- powerful electrolytes 
- and much more
- contains natural flavors and sweetened with Stevia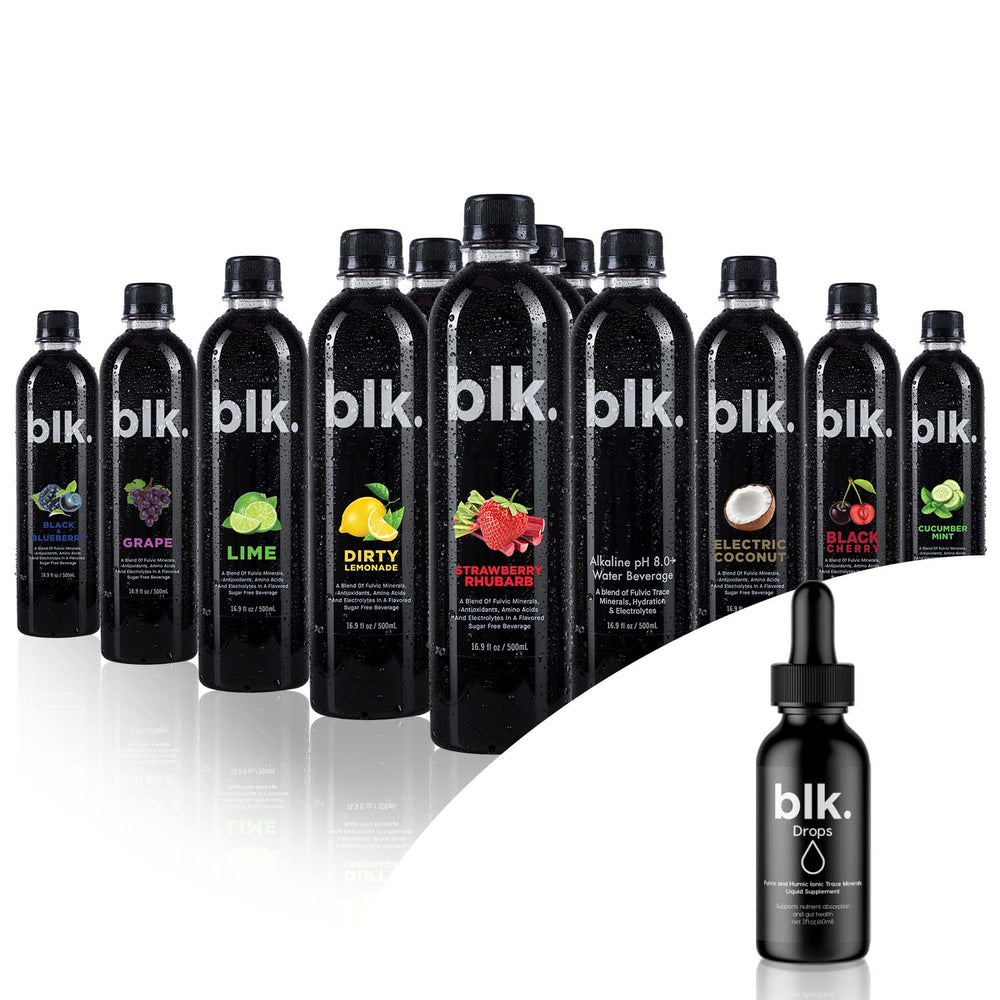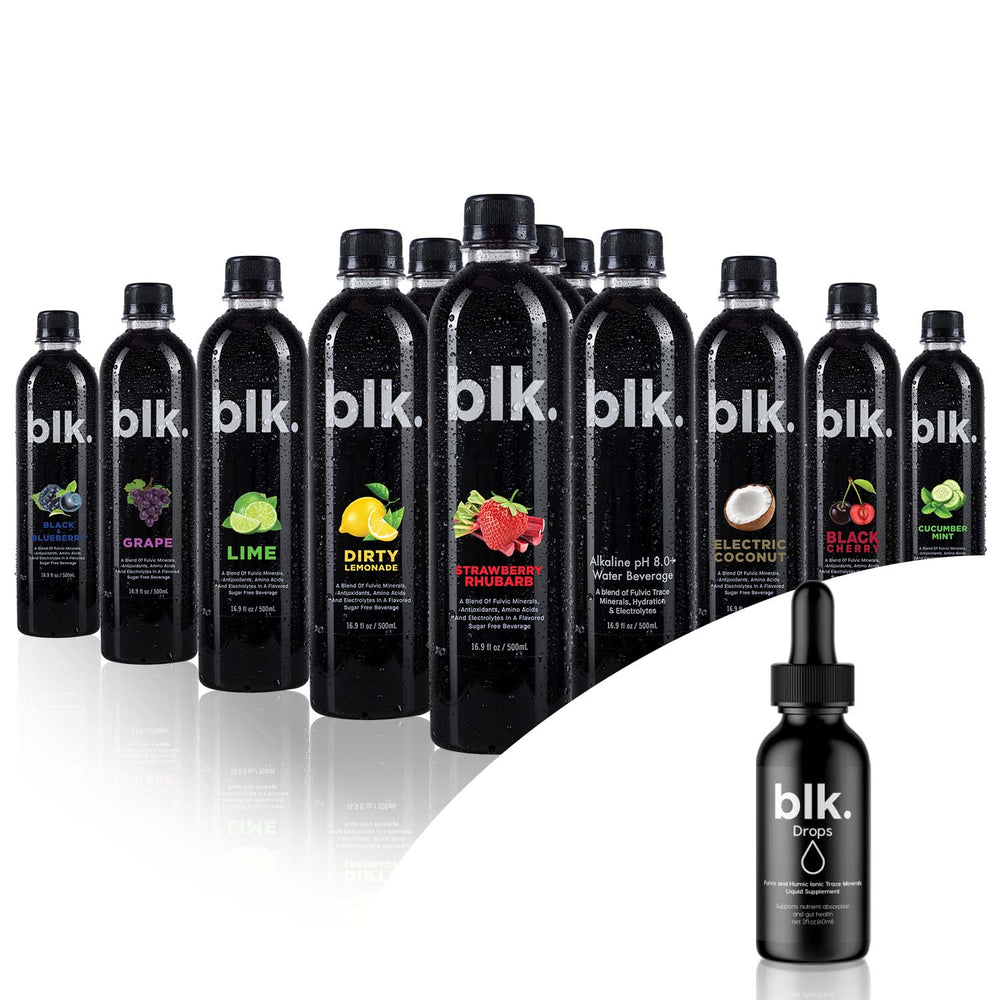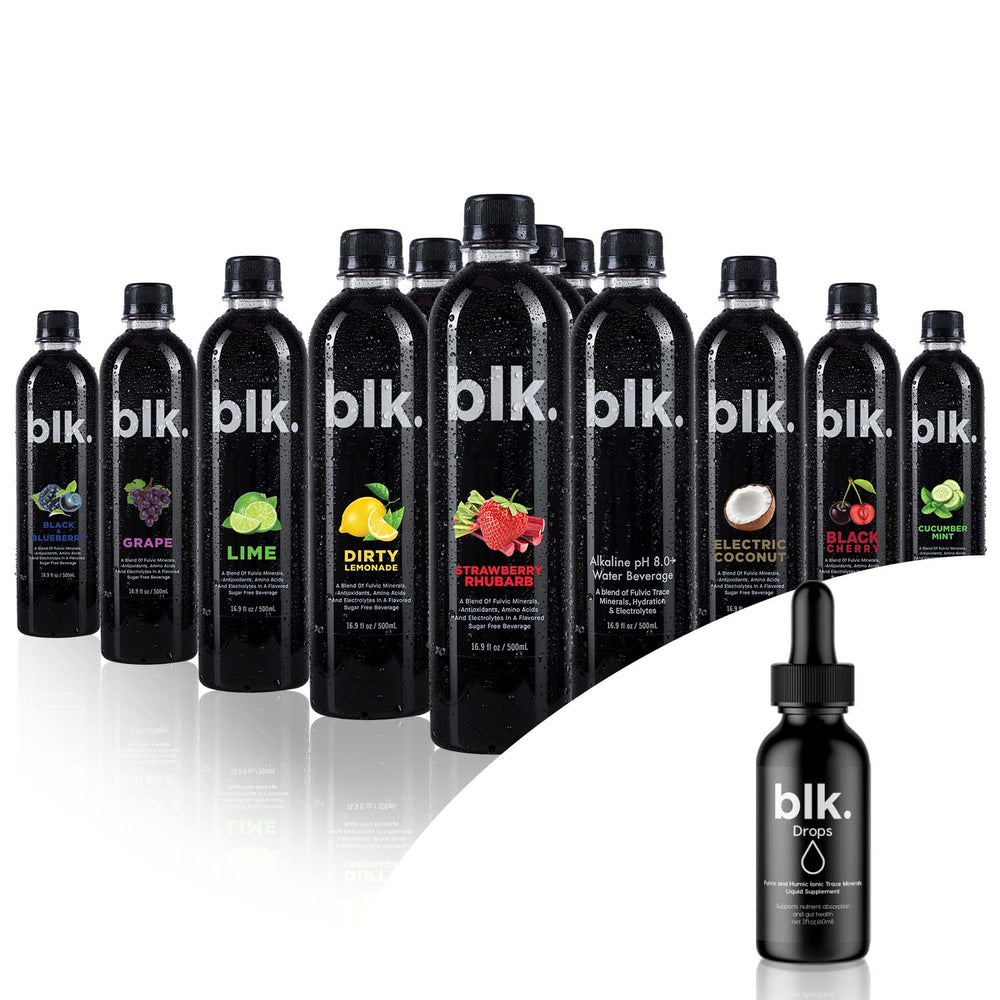 blk. is the new (black) water
blk. Original is delicious, refreshing water, mineral rich, high pH, packed with electrolytes. A smooth and refreshing blend of fulvic trace minerals and polyphenols that tastes exactly like water. Our mixture of trace minerals is what gives blk. its' distinct black color.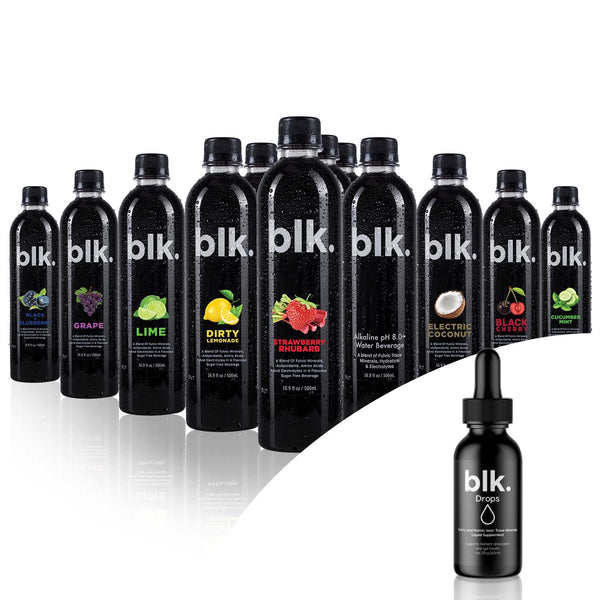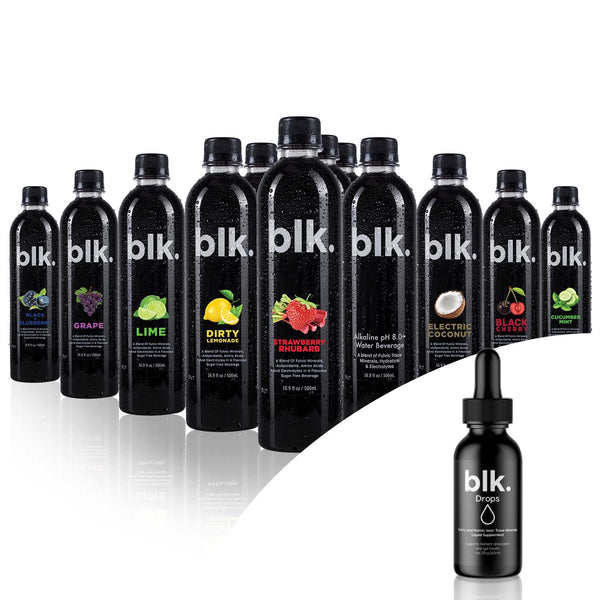 What do people say about blk.