Original - Sparkling Water
With all the fulvic benefits of our still water, our new Original Sparkling Water has a delicious and distinct flavor characterized by its effervescence and crispness. The bubbles create a tingly sensation on the tongue, adding a lively and refreshing element to the drinking experience.
Blk is life in a can. It's a healthy and delicious functional water with electrolytes, antioxidants, polyphenols and fulvic minerals to supercharge your health and life.
PLEASE NOTE: This is a carbonated beverage. Upon receipt, please allow some time before opening your delicious sparkling water. 
blk. is the new (black) water
blk. Original is delicious, refreshing water, mineral rich, high pH, packed with electrolytes. A smooth and refreshing blend of fulvic trace minerals and polyphenols that tastes exactly like water. Our mixture of trace minerals is what gives blk. its' distinct black color.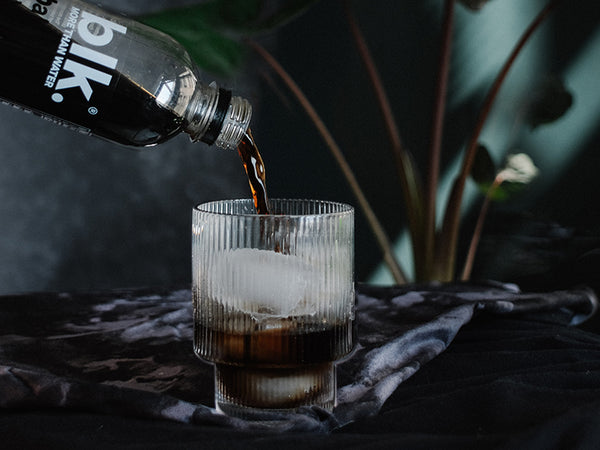 What do people say about blk.