blk. Alkaline Beverage (6 Pack - 1 Liter)
The one that started it all, blk. original all-natural alkaline drink. For those that like to keep things simple, this reliable functional goes well with everything. Featuring a blend of fulvic trace minerals, immune boosting antioxidants and electrolytes. Drink it over ice, in your coffee or pretty much anytime you consume water.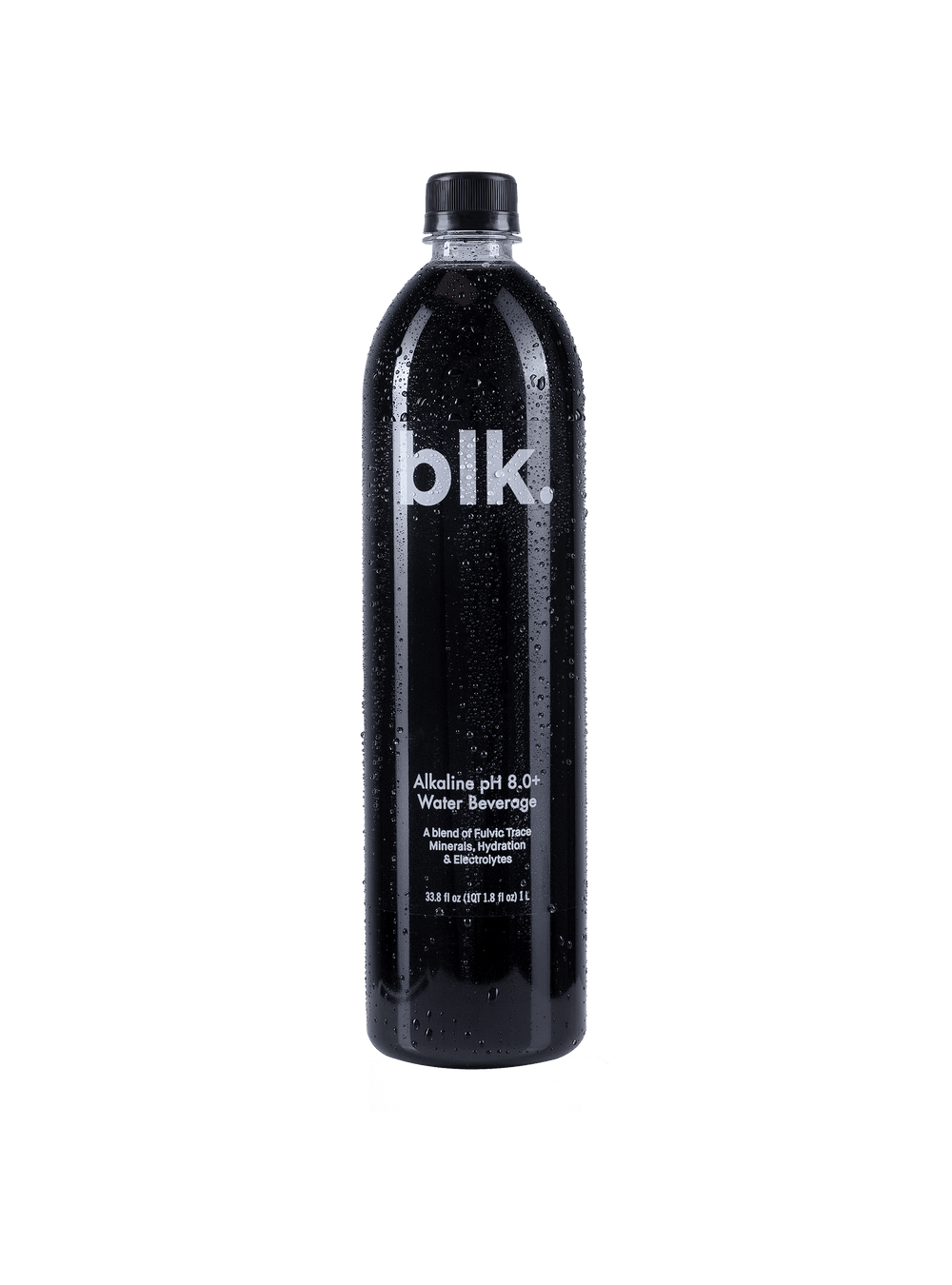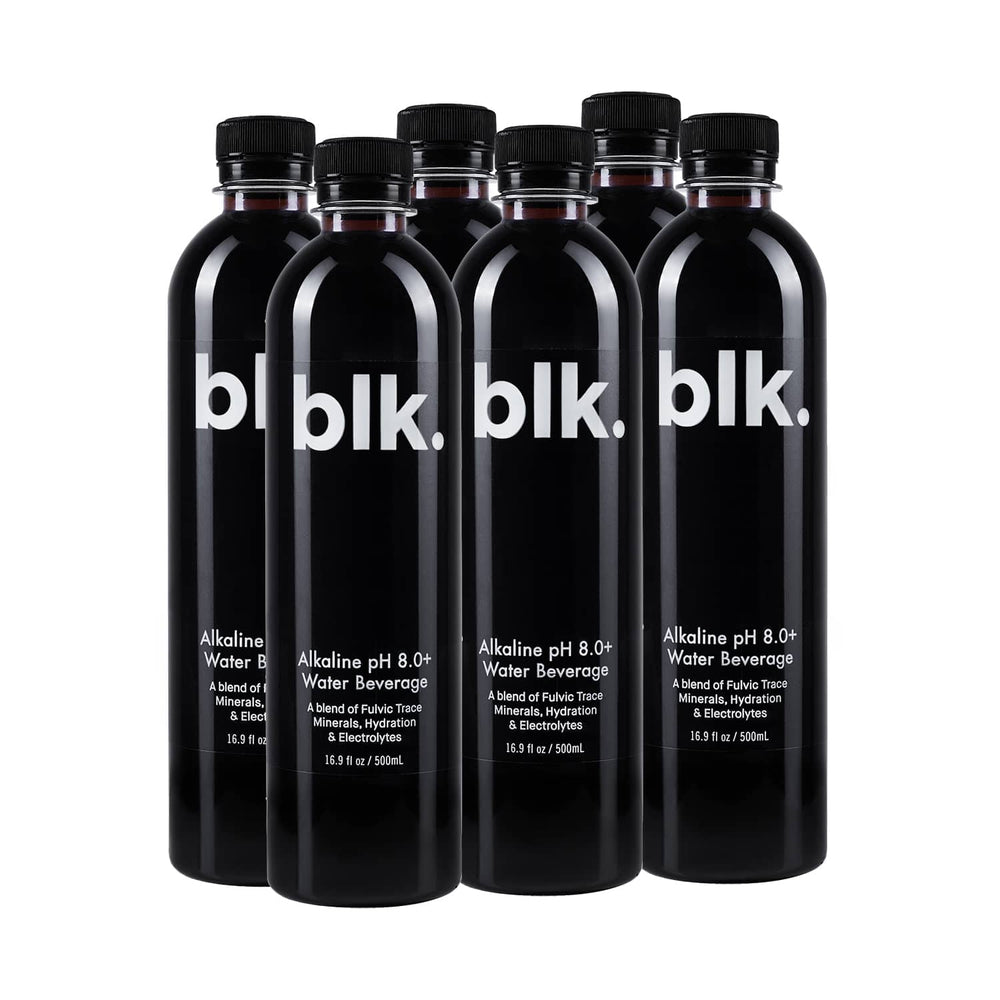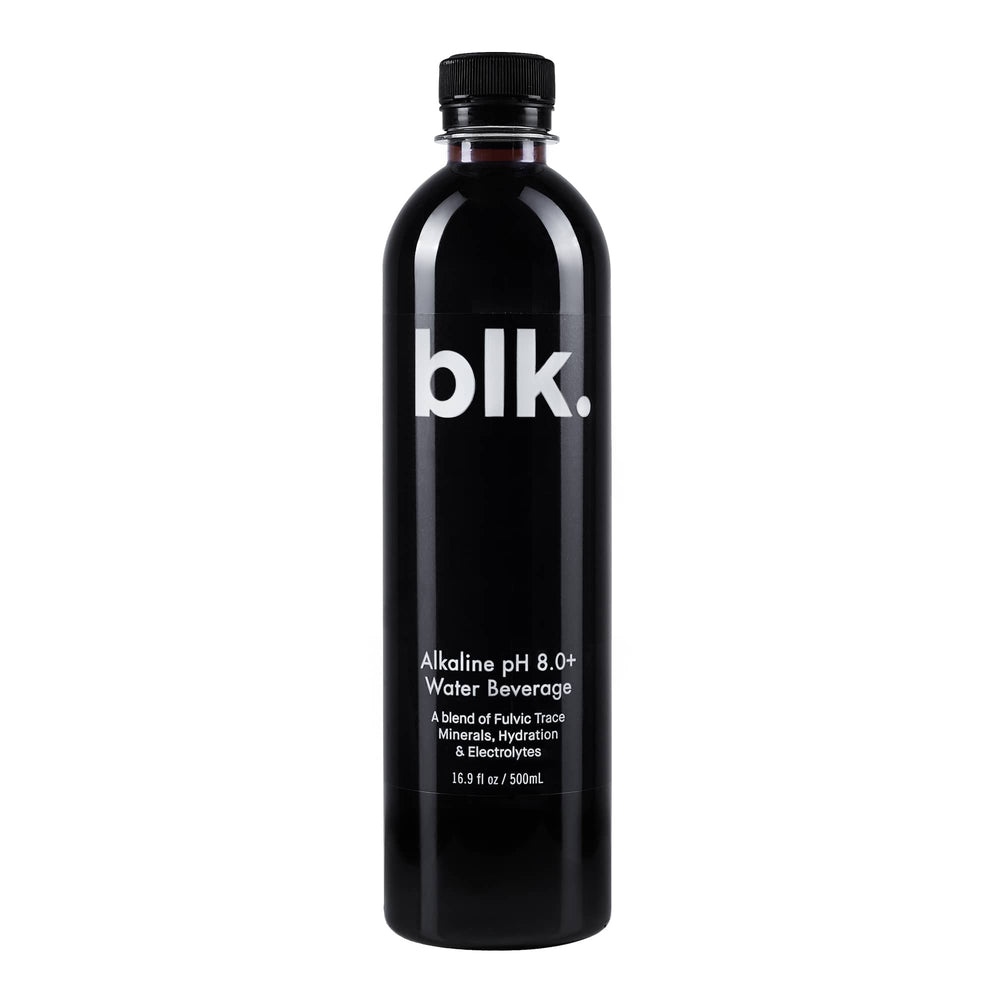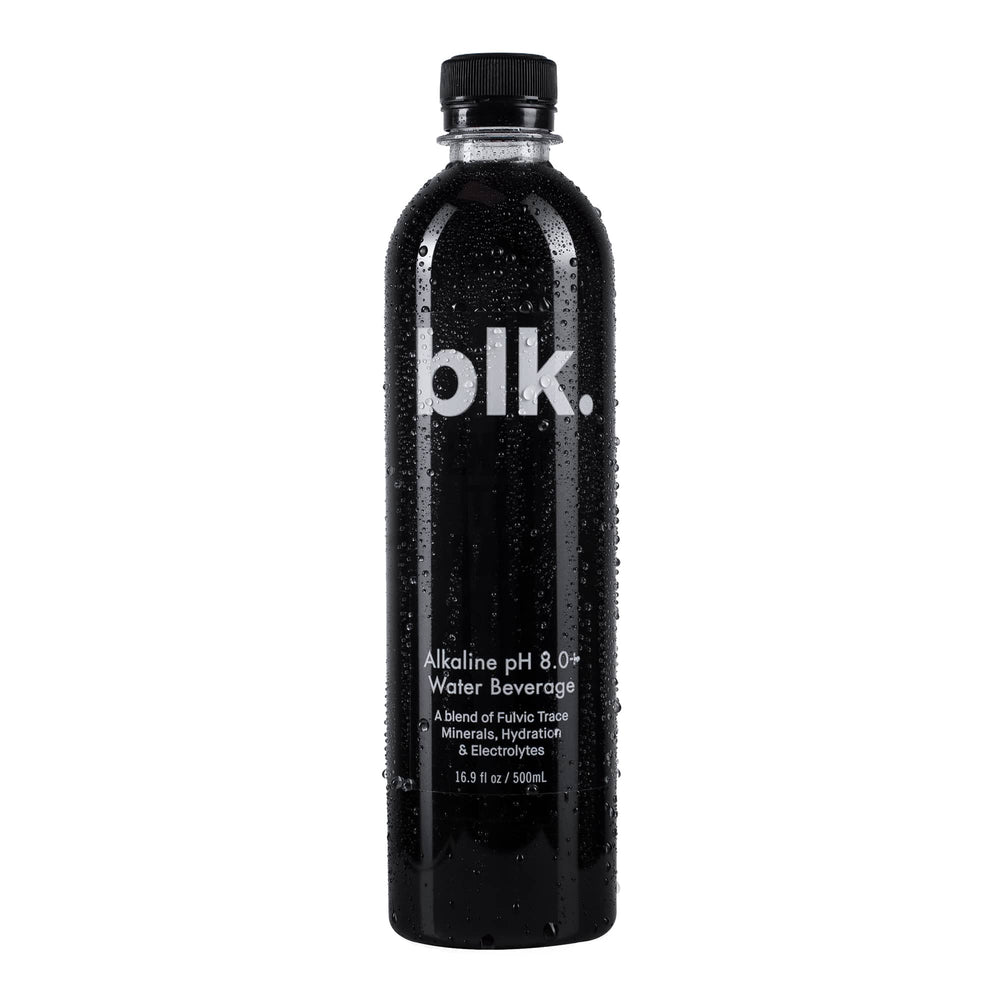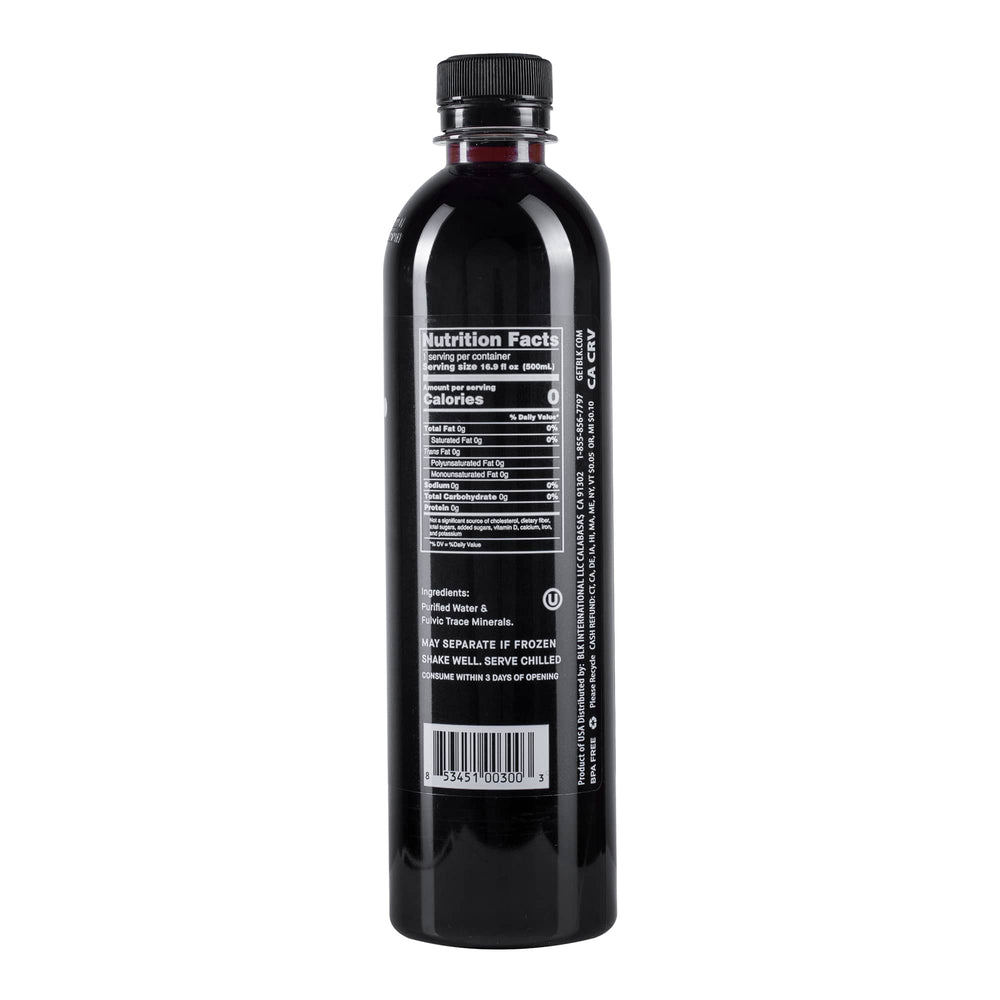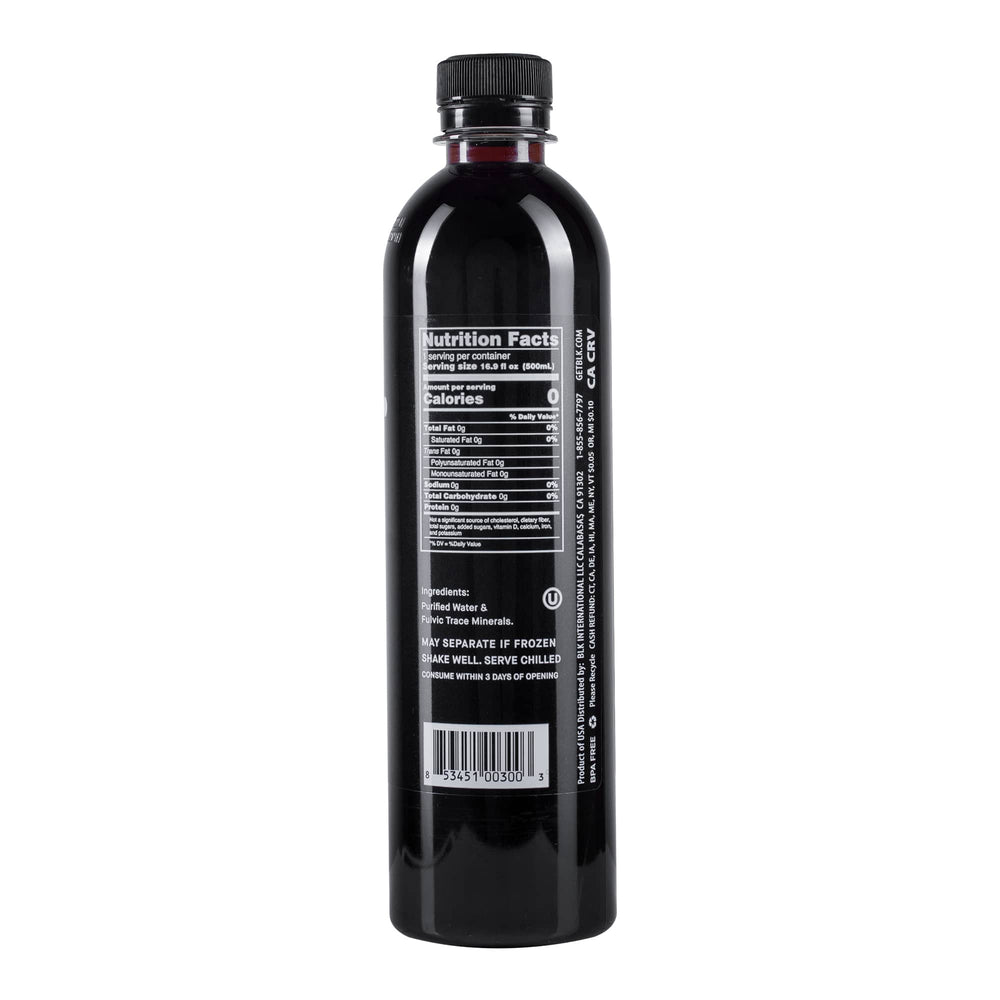 blk. is the new (black) water
blk. Original is delicious, refreshing water, mineral rich, high pH, packed with electrolytes. A smooth and refreshing blend of fulvic trace minerals and polyphenols that tastes exactly like water. Our mixture of trace minerals is what gives blk. its' distinct black color.


What do people say about blk.