Grape
A bold grape flavor naturally sweetened, featuring fruity notes and a ripe finish. A worthy companion on a nature walk that deliciously doubles as your new favorite beverage on your path to wellness.
Made with Fulvic Fusion™ a blend of fulvic minerals, antioxidants, amino acids, electrolytes in a sugar-free refreshing grape-flavored functional beverage. Enjoy a sweet tasting blk. Grape today.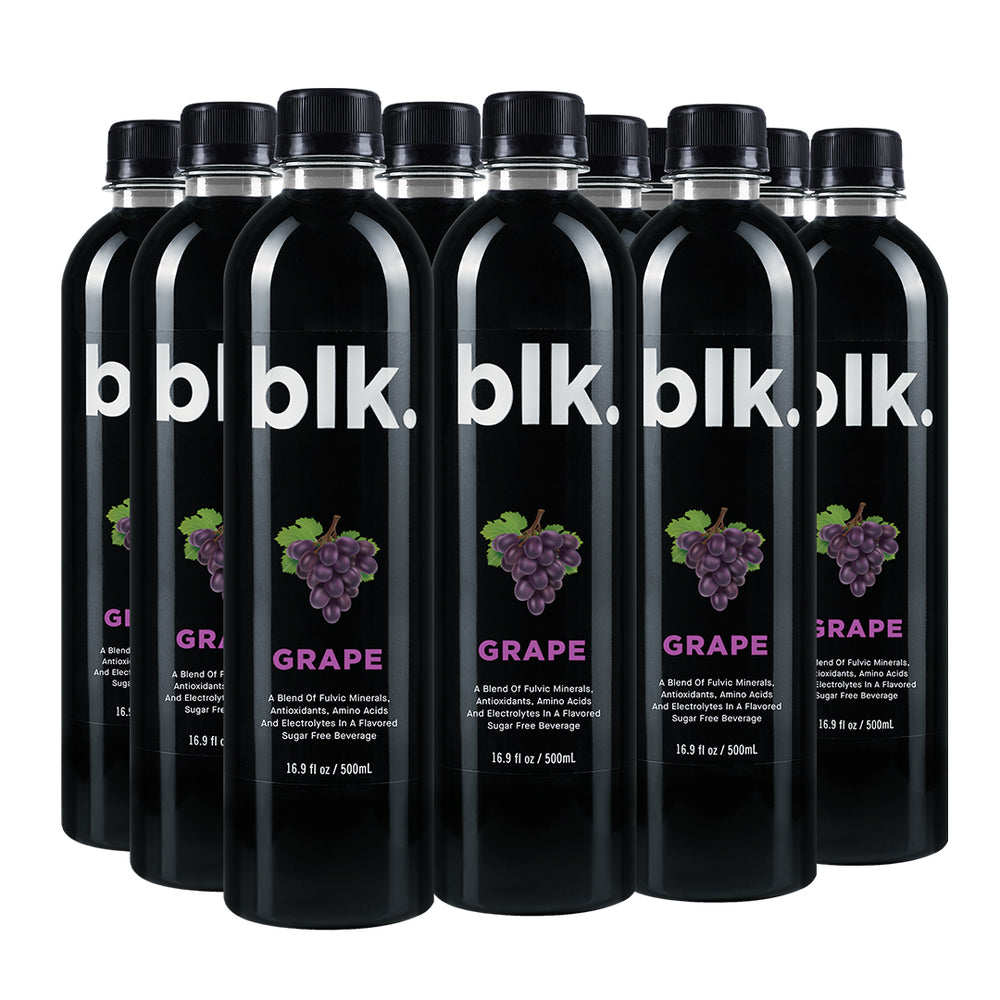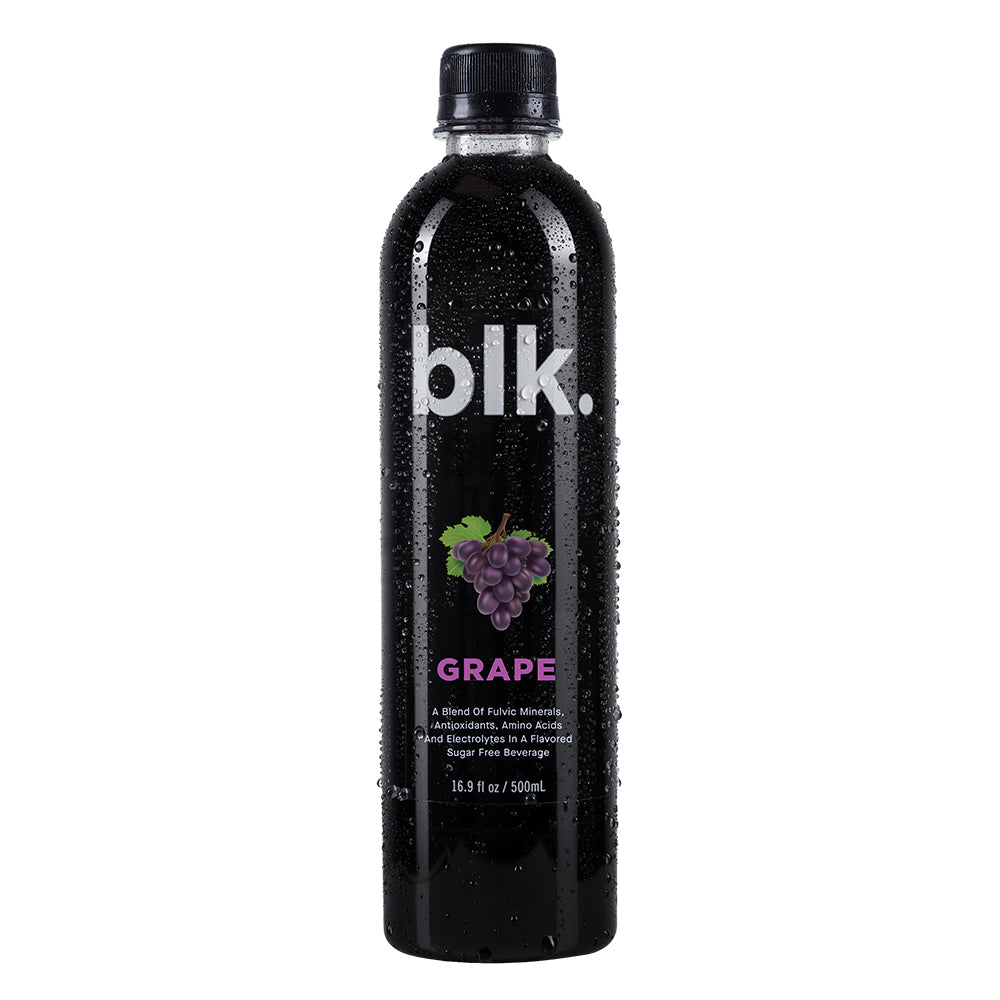 blk. is the new (black) water
blk. Original is delicious, refreshing water, mineral rich, high pH, packed with electrolytes. A smooth and refreshing blend of fulvic trace minerals and polyphenols that tastes exactly like water. Our mixture of trace minerals is what gives blk. its' distinct black color.


What do people say about blk.